The durable and anti-slip D2 Grating was selected for jetties at Marncetter Marina located in North Warwickshire. This stunning location has beautiful views over Derbyshire, Leicestershire, and Staffordshire.
With a 60-berth capacity, the exceptional design draws extensively on the expertise of the local ecologists. They advised on the balance stability of hard and soft engineering which created infrastructure that provided longevity while still maintaining the rural feel of the space.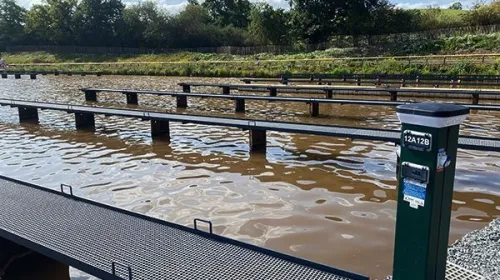 Due to the marina having a bowl-like shape it required the use of specialist machinery and lightweight materials whist working on site. The Rothen Group who are experts in marina repair, marina maintenance and waterfront marine construction were able to use their adapted fleet to build-in the necessary stability for the marina's structures.
Our Dura D2 Grating was one of the high specification materials offered for the jetties to safeguard the wellbeing of those using the marina and minimise the need for disruptive maintenance work to be carried out in the future.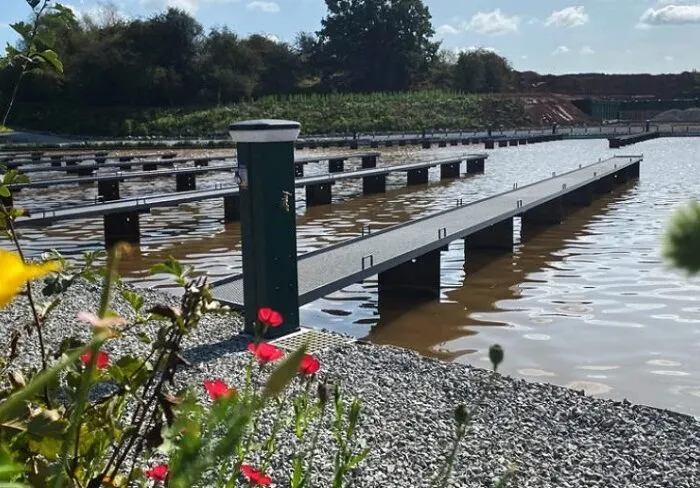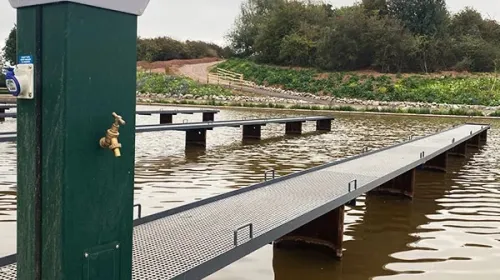 Dura D2 Grating is the latest innovation in GRP grating technology. It delivered the safest, most cost effective, user friendly and aesthetically pleasing jetties for the Mancetter Marina. It has a design life of in excess of 25 years, and has been tested to over 1 million footfalls (in accordance with BS 7976-2:2002+A1:2013). It out-performs all other marine walkway products on the market.
View our GRP product range.