Designed, developed and manufactured by our partners Dura Composites, Dura Grating offers outstanding safety, performance and durability for a range of flooring and structural applications.
Dura Grating is manufactured using one of the most popular emerging composites of the past 40 years, Glass Reinforced Polymer (also known as GRP or fibreglass).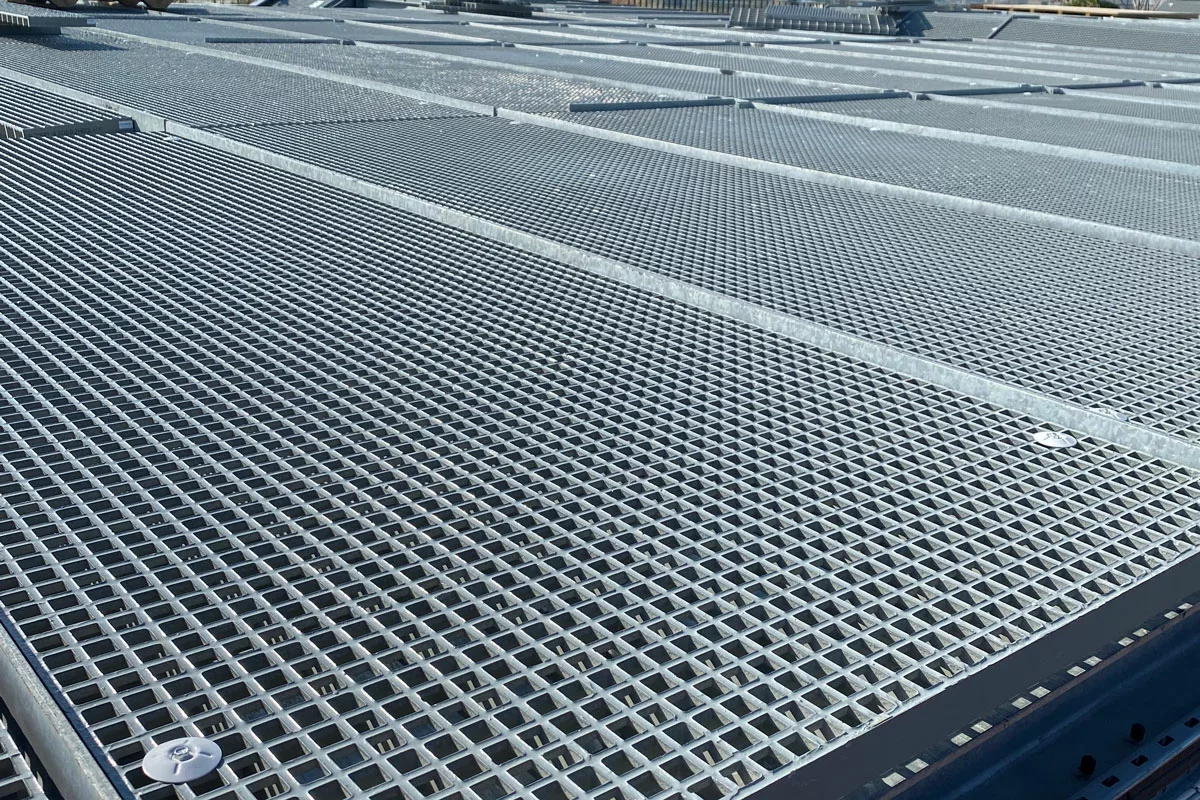 Dura Grating is a market-leading grating design offering multiple benefits for any application:
Anti Slip Surface – only 5% reduction after 1 million footfalls (BS 4592)
Lightweight – 1/3 the weight of steel for convenient, fast installation
Fire Resistant – Class B fire rating (BS EN 13501)
Corrosion Resistant – ideal for hazardous environments
Non-Magnetic – outperforms traditional materials
Impact Resistance – ultra strong for continuous use
Maintenance Free – improved life-cycle offers most cost-effective solution
Attractive Design – available in multiple colours and thicknesses
Applications
Anti-Slip Walkways
Access Structures
Bridges & Ramps
Roof Access Walkways
Service & Lift Riser Flooring
Security fencing
Grating Stair Treads
Mezzanine Flooring Solutions
Mesh Balcony Flooring
Pontoon Decking
Sand Ladders
Trackside Walkways
Utility Screening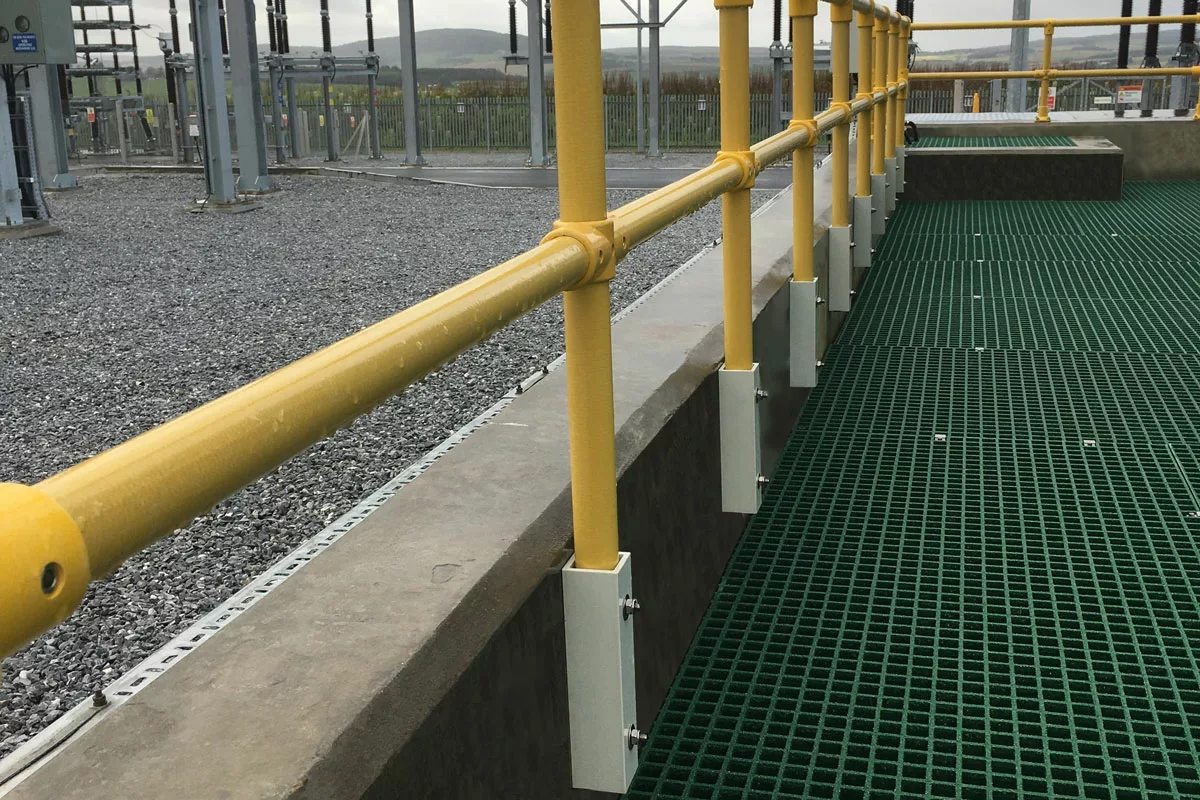 Dura Grating has various structures dependent on application, thickness, hole size and composition.
Standard Mesh Grating
Max Ventilation
Lowest Weight
Lowest Cost
The most cost-effective open mesh flooring solution and suits a wide range of projects providing excellent bidirectional mechanical properties. It provides reliability, durability and a long shelf life. Dura Grating can be supplied with a full range of stainless steel clips, clamps and hold down fixings to suit all situations.
Panel Thickness: 26mm, 38mm, 50mm
Hole size: 28mm, 31mm, 32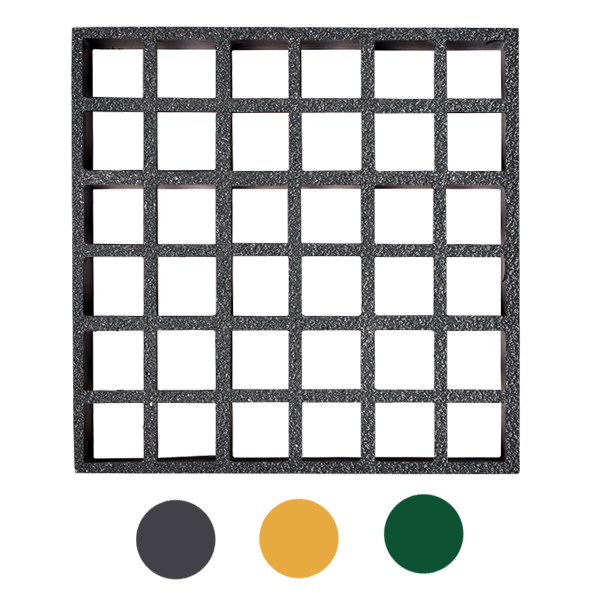 Mini Mesh Grating
Good Ventilation
Suits All Footwear
Meets 20mm Ball Test
Dura Grating Mini Mesh has all the benefits of our d² Standard Mesh grating but with a smaller open mesh area depending on panel thickness. The smaller holes of this product prevent objects such as screws, nuts and bolts from falling through, the unique pending design allows for improved visual inspection of the substructure below.
Panel Thickness: 23mm, 35mm, 45mm, 55mm
Hole size: 17mm, 19.5mm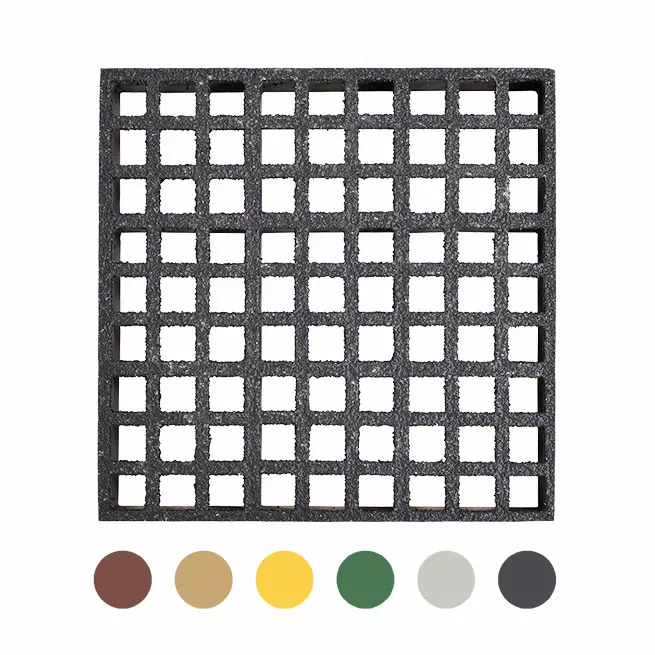 SSolid Top Grating
Max Load Bearing Strength
Suits All Footwear
Meets 20mm Ball Test
Dura Grating Solid Top is a great choice for situations where no light transmittance, drainage or visual inspection of the area underneath the grating is required. It is lightweight with an extremely good anti-slip walking surface, suitable for wheeled trolleys or equipment often used in loading and storage areas.
Panel Thickness: 29mm, 41mm, 53mm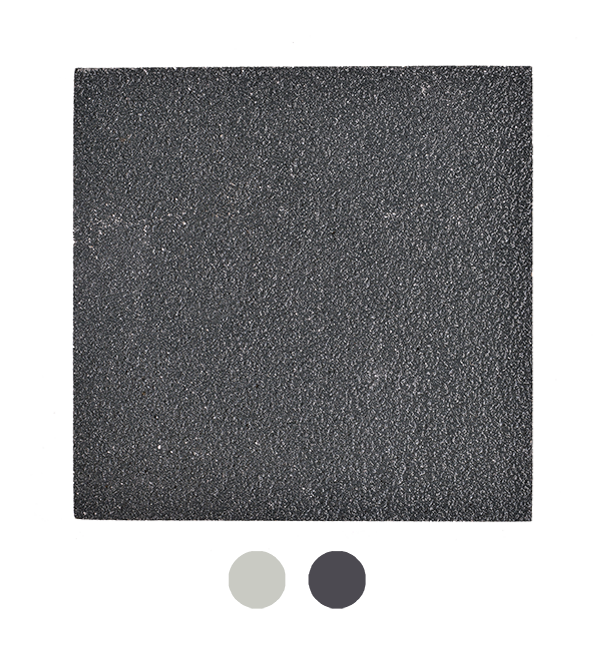 Micro Mesh Grating
Good Ventilation
Suits All Footwear
Meets 20mm Ball Test
Dura Grating Micro Mesh features an anti-slip surface with a new finer grit which is ideal for water sports facilities and other recreational areas. The 10.5mm x 10.5mm open mesh prevents virtually all objects from falling through and is suitable for a wide range of footwear and sporting equipment.
Panel Thickness: 23mm
Hole size: 10.5mm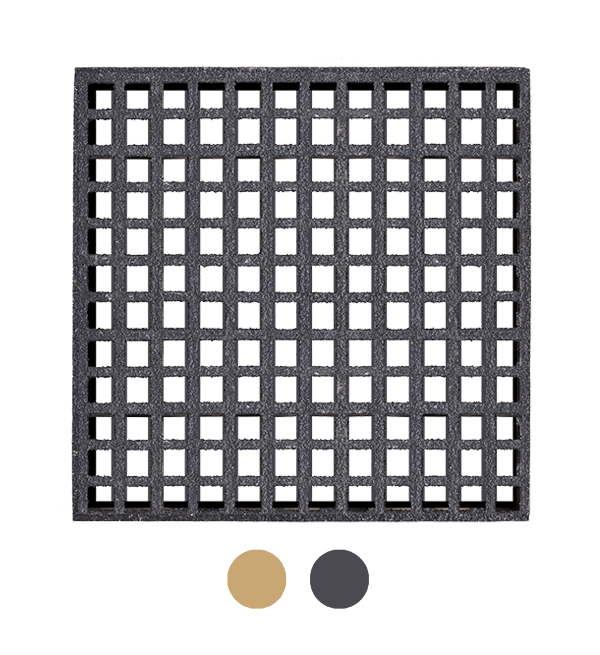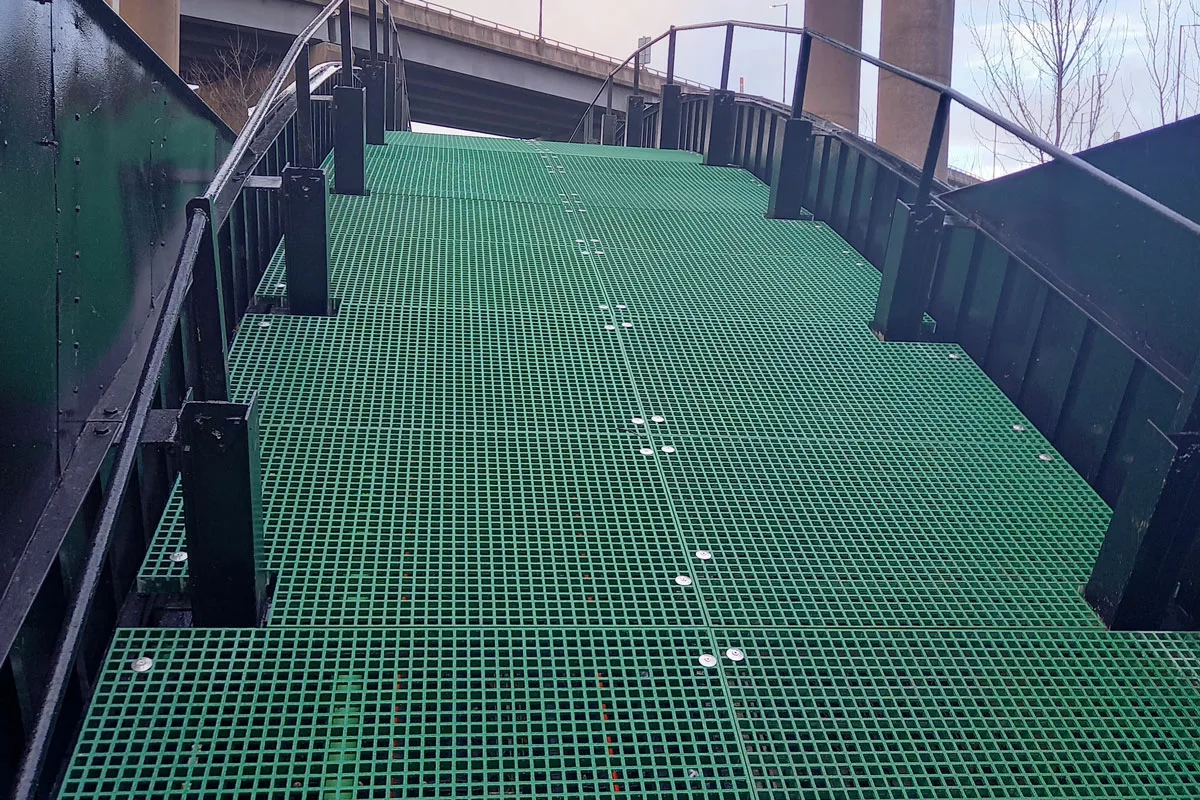 For further technical infomaion please click here
To speak to a member of our team please contact either
Belfast: +44 (0) 28 90454599
Ashbourne: +353 (01) 802 7173
Email: info@ridgeway-online.com